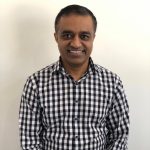 Dr. Kiran Puttappa
MBBS, FRACGP, PG Dip Diabetes (Cardiff)
Dr  Kiran Puttappa moved to U.K in 2001 and after gaining clinical experience, he moved to Australia in 2003. He has a vast clinical experience as a medical registrar in various public hospitals in Perth and the Gold Coast and he has a special interest in complicated general medicine cases and Diabetes.
He holds FRACGP and Post Grad Dip in Diabetes from Cardiff. He also served as board member of RACGP (WA Faculty) from 2009-2013. He is currently a senior examiner to RACGP.
Dr. Saweela Sarwar
MBBS, FRACGP, DCH, EMC
Dr Sarwar is been practising as a GP since 2016 and has a special interests in Women's health/obstetrics, Child Health, Acute Care. She holds a diploma in child health and also works at acute care centre with a special interest in emergency medicine.
Dr Ash Arora
MRCGP (UK), FRACGP (aeg), Dip Occ Med (UK), DRCOG (UK), Dip Derm (UK) and Dip Therapeutics (UK)
Dr Ash is a GP with a special interest in Dermatology, Minor Operations, Occupational Medicine and Cosmetic Medicine.
He specialises in full body skin checks and the removal of skin cancers in difficult areas such as the nose, eyelids, face, ears and lower legs.
He has the following qualifications: MRCGP (UK), FRACGP (aeg), Dip Occ Med (UK), DRCOG (UK), Dip Derm (UK) and Dip Therapeutics (UK). Dr Ash also has certificates in Advanced Dermoscopy, Advanced Minor Operations and Cosmetic Procedures.
Dr Ash qualified from Trinity College, Dublin, Ireland in 1992. He has worked in the following medical specialities: Oncology/Radiotherapy (Ireland), General Medicine (UK), Anaesthetics and ITU Medicine (UK), Psychiatry (UK), Emergency Medicine (UK), Obstetrics and Gynaecology (UK) and General Practice (UK). Dr Ash was a GP Partner in the UK for 3 years. While a GP Partner he also worked in a Children's Hospice (3 years) and was also a part time Forensic Medical Examiner for South Wales Police (4 years). Dr Ash was a tutor and examiner for the Diploma in Dermatology, Cardiff University, Wales, UK for 1 year.
Dr Ash worked in the Royal Air Force (UK) for 5 years. He was a Commissioned Officer holding the rank of Squadron Leader and worked as a Senior Medical Officer. During his commission with the RAF he was involved in the Aeromedical Evacuation of casualties and was part of the Incident Response Team (IRT) involved with the stabilisation, medical management and transport of casualties by helicopter in Iraq. He holds a commendation by the General Officer Commanding for his management of injured patients in helicopters during his work in the IRT. During this time he held certificates in Advanced Trauma Life Support and Advanced Life Support.
Dr Ash has been a GP in Australia since 2010. Dr Ash has worked in a rural community as well as semi-rural settings. He is a proud Australian Citizen, has many sporting interests and enjoys cooking.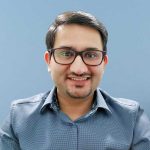 Dr. Moeen Ahmed
MBBS, FRACGP, DCH
Holding several vocational achievements, Dr Moeen Ahmed has been practising medicine in Australia for more than a decade.
Since 2010, he has worked in reputable medical facilities and hospitals across Western Australia. He began his career as a Psychiatry resident at Cumberland Hospital. He continued learning, practising and polishing his skills at the Fremantle Hospital, Fiona Stanley Hospital, and Joondalup Health Campus.
Expanding his expertise, Dr Ahmed splits his working days between practicing General Medicine as a GP and the rest he spends working towards a fellowship in Emergency Medicine.
Dr Ahmed deals with all aspects of general practice with the special interest and expertise in emergency medicine.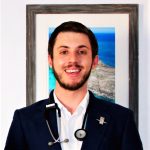 Dr. Anthony Rengel
BSc (Neuroscience), MBBS (Hons)
Diploma in Child Health
Australian Certificate in Civil Aviation Medicine
Certificate in Emergency Medicine
Anthony is a Specialist General Practitioner holding Fellowship with the Australian College of Rural & Remote Medicine. A graduate of the University of Western Australia, Anthony has undertaken most of his specialist training working in rural & remote parts of WA, with advanced skills training in Anaesthesia & Emergency Medicine.
In addition, Anthony has undertaken postgraduate training in Aerospace Medicine and holds a Commercial Pilot Licence. He is a Designated Aviation Medical Examiner for the Civil Aviation Safety Authority and able to conduct medicals for pilots and aircrew.
Between his duties with the Royal Flying Doctors Service, Anthony will be working casually at Iluka, performing GP clinics for all patients (including paediatrics) as well as conducting aviation medical assessments.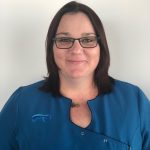 Amanda Baldisseri 
Practice Manager